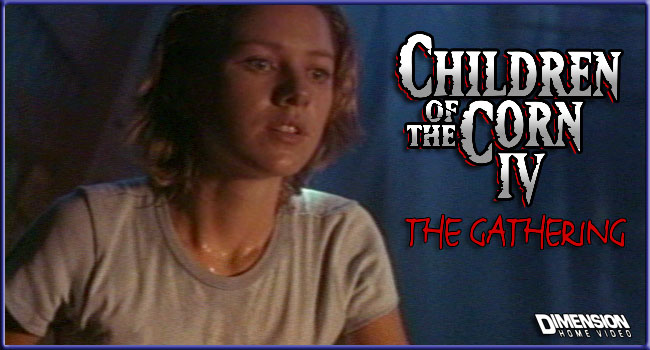 Children of the Corn IV: The Gathering - Naomi Watts, Karen Black and William Windom starred in this film. Shot the summer of 1994 in and around Austin, Texas, we continued the tale of those crazy kids in the corn. From Miramax's Dimension Films, available on DVD and VHS.
---
Scenes from Corn 4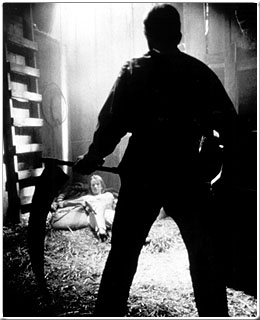 | | |
| --- | --- |
| Karen Black (Five Easy Pieces, Airport '75) as Naomi Watts' mother, a woman who's prophetic nightmares which are starting to come true. | |
| William Windom (left) as "Doc Larson," the voice of reason in a town where what's happening is beyond reason. | |
| Jonathan and Joshua Patterson were "Scott and Charlie," the possessed twins. | |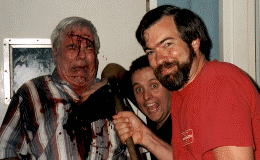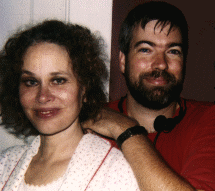 Behind the scenes on Children of the Corn IV: The Gathering. That's me (in the red shirt) "cutting up" with actor William Windom. Other photo is of Karen Black. This one was taken near the end of the shoot, at 5AM after a long night of shooting. Not exactly catching us at our best.